Serving Our Community
Taking Care of Our Neighbors
Our region is known for our Mardi Gras season, but many find themselves lucky enough to call the area home. Plenty of couples tie the knot outdoors in our beautiful scenery, as well. We're here to provide sanitation solutions for any outdoor situation. From construction and home remodeling to events large and small, we're here to serve you.
Our Services
Portable toilets, sinks, air conditioned portable toilet trailers, and holding tanks are all available upon request. We take pride in maintaining all of our products to ensure cleanliness throughout your service period. Cleaning services available to fit your schedule. Both long and short term services available for all products.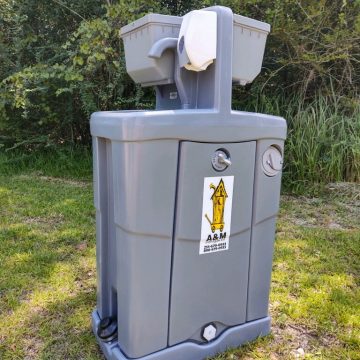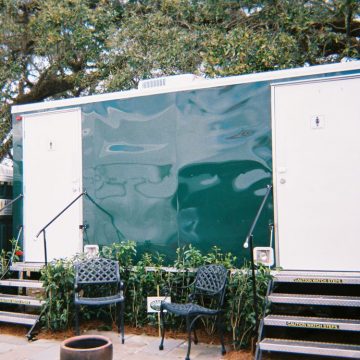 Get A Quote
Where We Help
We've been serving the Mobile area for over 30 years. Residential construction, commercial construction, and private events all benefit from our products and services!
Who We Are
Meet our team and see how we offer a premium level of personalized service.
Portable Toilets
Traditional and handicapped portable toilets available 24/7. We will fully meet your needs of service from delivery until pickup. Our team delivers and maintains your product from start to finish!
Hand Washing Stations
(Portable Sinks)
Keep your hands clean while doing the dirty work! These also work great for keeping your customers safe during the COVID-19 pandemic!
Portable Holding Tanks and Septic Pumping
Septic holding tanks — portable holding tanks for your construction or RV needs. Easily hooked to an office trailer or portable restroom trailer, these tanks are for when access to sewer system is not available. Septic tank pumping service is also available. Cleanliness defined with A&M Portables, Inc.!
Hand Sanitizer
Available Upon Request
Air Conditioned, Flushing Portable Toilet Trailers
Bring an extra luxurious touch to your construction site or event with our top of the line units!
Cleaning Services
We keep our units in tip top shape — that's A&M Quality! We are here to accommodate your service needs –we can provide service once, twice, or three times a week, daily service or twice daily service.
Residential Construction
Portable toilets and hand washing stations are essential to keep your crew operating in peak condition!
Commercial Construction
Partnering with the biggest names in the industry in the Gulf region, we bring our toilets and sinks projects both high and low profile!
Events
Add an extra dimension of comfort for your guests at your next outdoor event by providing our toilets and sinks!
Our Services
We're proud to offer a wide range of comprehensive services to meet your sanitation needs. 24/7 Service, always here to keep things moving.
Flushable, Air Conditioned Portable Toilet Trailers
Septic Tank Pumping and Holding Tanks
Hand Washing / Portable Sinks
Location
A&M Portables, Inc.
P.O. Box 308
Satsuma, AL 36572
Contact
Need additional assistance? We're here to help.
251-679-0933
Hours
We provide 24/7 service! Contact us any time to receive quotes or request cleaning service.